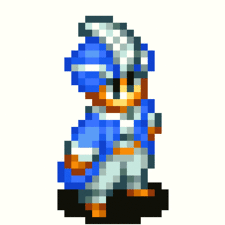 As I mentioned in my first post on language study, I'm going through a textbook to pick up new grammar (and in fewer and fewer cases, review old grammar) and practice it. It's also giving me vocabulary, but I'm not putting a lot of emphasis on it--a lot of the vocab is esoteric to college life. Not long from now I'm going to poke around NHK Easy News and pull new vocab from there. Much more practical.
However, something I've been thinking about as I proceed through the book (today I am starting chapter 7 out of 11) is that I really should find a way to put together a comprehensive review. After all, it's a course in building up language learning, not a collection of discrete facts. Therefore, my current project is to figure out how I can do this effectively. An exam is the traditional method, but I can't just write it out myself! Or, at least, it wouldn't be efficient. It's a fairly popular book, so maybe there's premade exams posted online somewhere. Must look.
In any case, one thing I learned about my self-driven study habits is that I learn best when I prepare in a way that would allow me to make a presentation in class. To give a 15 minute talk, or similar, with reference material. I think I can do something similar here.
1