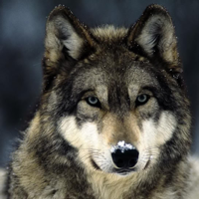 So it really has been a long time since I've written anything of substance.  At least, I haven't written any stories or poems.  If you look at NL Archive, the last blog post I've written was on August 15, 2016, and that was about American football, titled NFL Competition.
That's not to say that I haven't been busy creating things.  I've also been podcasting, which you can find at my Dom Dumais website, thought it's been ages since I've done a podcast as well.  I've also done a lot of work with a local hockey league called the Siam Hockey League, and I've recently rebuilt their website, and I've been asked to build a demo site for another possible job.
My goal in restarting Rambling In The Woods, and creating a new character in @Kethlia's thread titled Pristov Eli Isles, as well as starting The Woods and being Wolf, which is always fun, but I digress.  My goal in restarting Rambling In The Woods is to sprak my creative juices and start writing poems and stories again.
This first post, I'm going to keep short, because, well, I'm having so much fun posting on NL 4.0. 

Always Remember: You should treat everybody better than you expect to be treated.
2