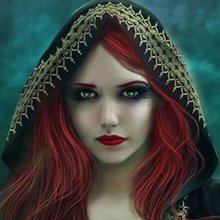 Entry posted by Tika ·
100 views
So I've never been great at keeping up with a blog but I notice lately I keep rambling in random places so I'm going to try to contain it to one spot so I'm not subjecting everyone to it all the time.
I thought about doing an audio one but since I'm currently sitting at the nurses station at work between rounds and call lights now isn't the best time.  But maybe tomorrow when I have the night off (yay!)
Anyhow...  for now I think I'll just leave it extra short and sweet and I'll add more soon.
1