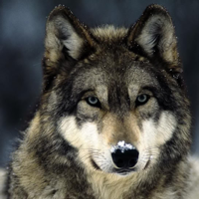 Before you start reading this story, I do have to make somethings very clear.
This post is very very NSFW
Like my other stories, this work is pure fiction
The characters in this story are both willing participants
This story, in no way, shows that I think men are superior to women.  I fully believe that men and women are equal in all aspects of life and should be treated as such.
As this story is NSFW and adult in nature, you read at your own risk, and as such, you cannot hold the writer responsible for your reactions.
Feel free to comment and discuss after you have read.
---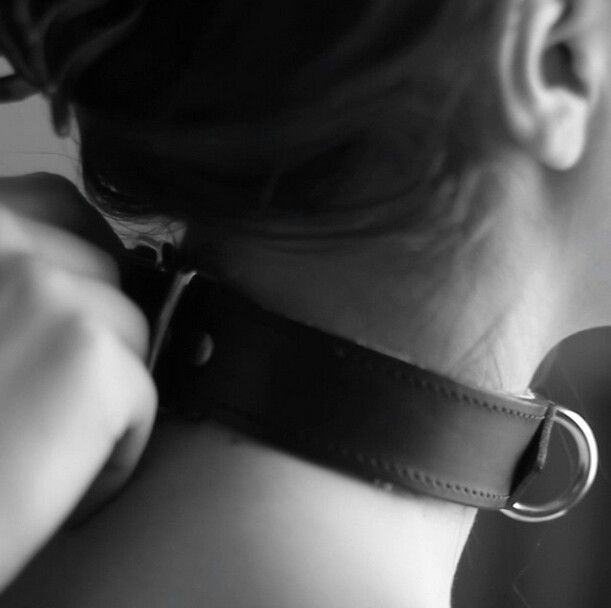 "Remove all your clothes my pet", he said as he looked into her in the eyes.  With trembling hands, she lifted her top up over her head, she unbuttoned her jeans and pushes them down her legs, reached behind her back and unhooked her bra, and paused.  She then looked down and removed her bra, and slowly pushed her panties down her legs.  "Kneel pet", he said sternly, as he continued to look intently at her.
 She slowly got down on her knees.  He took the long five strides to her slowly.  To her it seemed an eternity before he reached her.  He placed his hand on the top of her head.  Slowly he slid his hand down the side of her face and she leaned into his hand.  With the tips of his fingers, he lifted her chin to look into her eyes.
"You have been too long out of your collar", he said as his brought his other hand out from behind his back her collar in his hand..  "Present for me pet", he said.  She moved forward onto all fours, pulled her shoulders down to expose her neck more as she kept her eyes on the ground.  As the collar went around her neck, she felt her heart race and a warmth start to rise in her lower belly.  As he slid the strap past each hole, the collar tightened around her neck, the heat between her legs rose and a mew escaped her lips.
She hoped he didn't hear it for she knew he would punish her for it.  She hoped he did hear it for she knew he would punish her for it.
Once he had the collar cinched into place he stood before her.  "Have you been bad my pet", he asked her.  The tone of his voice told her that he already knew the answer.
She kept her eyes lowered. "Yes Sir.  I was a bad pet", she said with a tremor in her voice.
"What did you do my pet," he asked.
She knew he knew.  She couldn't get out of this one. In a whisper she said "I took.."
"What!" he said sternly, the anger rising in his voice.
"I took a....."
"WHAT!  Speak up pet." He growled at her.
"I'm sorry Sir.  I took another man's cock into my mouth and I enjoyed it", she cried.  She heard more than saw his feet walk off to the side of the room, heard him grab something off the table.  She waited as he feet moved closer to her again, stopping right in front of her.
"You will be punished for this, pet", he walked behind her out of her site.
She tried to brace for what was to come.  She waited and waited.  When nothing happened, she relaxed a bit, then before she knew it, she heard the whu and the loud crack of leather hitting flesh, then she felt the sting on her left ass cheek.  Whu again and she felt the leather bite into her right ass cheek.
He paused to let her catch her breath.  He could see the quick expansion and compression of her ribs as she recovered from the smacks.  The redness already glowed on each cheek.  He slid the paddle over her cheeks as he stroked her back as he watched her breath start to slow.  With a quick flick of his wrist, the paddle again bit into her ass, he stroked her cheeks again and then snapped the paddle into her other cheek.  He could now hear her whimpers.
"You more than enjoyed his cock in your mouth, didn't you pet", he said.
She nodded, "Yes si…."  whu, crack, whu, crack.  Whimpers escaped her as she fought to catch her breath again.
He stroked her back again, slid the paddle over her cheeks.  His pants were tightening around the hardness of his cock.  He slid the paddle between her legs, turning it to force her to open her legs more.  He brought the paddle back up and stroked it across the wetness of her lips.  She moaned and swayed her hips at the touch.  Whu, crack. "Why do I do this my pet?" he asked.
"Because I am such a slut Sir," she whimpered, her head down.  Whu, crack.  She jumped a little at the sting, a moan escaped her lips.
"You enjoy sucking cock, don't you pet," he stated, more than he asked.
"Yes Sir." Whu, crack, whu, crack. Her body bucks as an orgasm rips through her body responding to the pleasure pain she has received from the spanks.
He moved back around front of her, undoing his pants, pulling out his hard cock, slowly stroking it.  "Show me pet," he commands her.
She quickly moved forward and reached out to take his cock in her hand.  She stroked it, rubbed it against her face…. kissed it…. licked it….., eventually she pulled it into her mouth, working it in and out while she stroked it with her hand, keeping one hand on the ground to maintain her balance.
"Mmmmmm, that's such a good pet," he growled at her, as his hips start to move back and forth with the actions of her mouth and hand, causing her to moan in pleasure at being told she is a good pet. 
Before he lost too much control, he pulled himself from her mouth and moved around behind her.  He positioned his cock at the wet opening of her pussy, easing just the head in.  He then grabbed her hips and pulled as he thrusted deep into her. "Now beg pet."
"Oh God yes Sir.  Fuck me hard!" she screamed as he drove into her again and again.  The passion of them both rising higher and higher.  "Aaahh!" she cried hoarsely as her excitement crested and her body started to orgasm, spasming around him, which caused him to thrust deep into her as his own orgasm ripped through his body.  They collapsed to the floor as their bodies shook and trembled, coming down from their orgasms, both making unintelligible sounds.
As they started to come down, he stroked her side as he kept his body pressed against her.  "I hope I didn't hurt you my pet."
"No Sir", she said as she pressed her body against him more.  "Thank you for taking care of me as you do Sir" she said, and he kissed her neck.
2