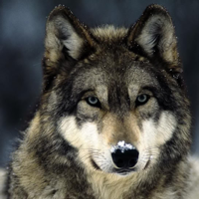 In 2016, I was approached a couple of hockey players here in Bangkok, Thailand because I did a podcast about watching 2 hockey games here, titled Bangkok Ice Hockey League:
They asked me if I wanted to be involved with a new ice hockey league they were starting called the Siam Hockey League (SHL), and be their official podcaster.  All I had to do was let people know what was going on with the SHL and do a few interviews with the Player of the Game.  Well, I ended up enjoying being at the rink so much for the hockey that I happily did so much more for them.  I also go the bug to play again, so in 2017, when I went back to the US to visit my family, I decided to pick up some gear so I could start playing again.  I actually did a podcast about this as well:
Things have been going pretty good.  I've took on a bigger role with the SHL for the second season, which I enjoyed, and I was playing shinny (pickup hockey) every week that they had it.  I was invited to play in their Land of Smiles Old Timers tournament for the Flying Farangs.  What is really cool about this is that @hirondelle has been wanting me to play for the Flying Farangs since I moved to Thailand.  We did OK in the tournament, nothing big, but we didn't lose every game, and the team that won it, we did pretty good against them, so not too shabby. 
I was then invited to play in another tournament for the Flying Farangs in Pattaya, which was a 4-on-4 tournament.  That was a lot of fun.  We took second place in this tournament, and we ended up playing the best team in the tournament, the Pattaya Predators, in the last two games.  We beat them the first time we played them by getting into their head and controlling the game.  In the second game, they got into our heads and won the game.  Oh well.  There is always next year.
After this, I was invited to play with the Flying Farangs again, this time in a charity tournament to raise money for a player, from one of the local teams, that was injured in a motorcycle accident.  This tournament was six games spread over 2 weeks.  We won all but one game, which is a game we tied.  This was also a 4-on-4 tournament.  Their were only two bad things about this tournament.  (1) Was that it was so far out, (2) was the ice was really bad.  Very soft and very wet.  If you played in the first game, it wasn't so bad, but if you played in the second or third game, it was really wet.
Around the time of the charity tournament, the Bangkok Ice Hockey League (BIHL).  I was asked to play for a team called Bunteng which means "to have fun".  The BIHL is run kind of odd.  All the teams (this year there were 10, last year there were 12) are split into 2 divisions, chosen at random.  The teams in the individual divisions play against each other.  After this, the teams are reorganized into the divisions with the better teams in the top division, and the not so good teams put into the lower division.  The teams play the the teams in their respective divisions for the remainder of the regular season.  Then the teams are split into three divisions for the playoffs.  Last year, Bunteng took third place in Division 2.  This year, thought we didn't have a stealer season, we had an OK season.  We lost every game in the first portion of the season, won two games and tied one and lost one in the second half of the season, which put us into Division 1 going into the playoffs!  Now we lost both games in the playoffs and took third place, but that is a huge improvement from last season.  My goal for this season was that Bunteng didn't place worse than they did last season, which they didn't.  Now, I'm not saying this is because of me, but they didn't do worse because of me, so that makes me happy!  @hirondelle recorded every game she was in for, and you can fine them at Dom Dumais Does Hockey.  After the last game, the captain of Bunteng asked me to play on the team next season.  I don't know if I will be asked to play for any other team, but I think, because Bunteng took a chance on me, so I think I will stick with them.
Another big thing hat happened with me and hockey this past year was that the Flying Farangs decided they wanted to start traveling around the region again.  There was a tournament in Manilla, Philippines.  I was asked to play with the Flying Farangs again for this one, which I was more than happy to do!  We did OK in this tournament, but we didn't win any trophies.  We just had fun.
For me, one of the be big things about the Pattaya, Thailand Tournament and the Manilla, Philippines Tournament was that the coach had me playing forward in both of these tournament.  I'm not a forward, but it was a lot of fun.  In the Pattaya Tournament, I took a few face-offs, which was aa first for me.  I even won a few.  In the Philippines Tournament, we were playing on Olympic sized ice, which is bigger than North American ice, which was also a first me.
All in all, I've been having a lot of fun since I've come back to hockey, and I plan on playing for as long as I can now.
Always Remember: If you feel the bug to do something old or new, give it a go.  You just may love it!
1